It's Sunday! It's a bit late but I have apple fritters to share with you guys!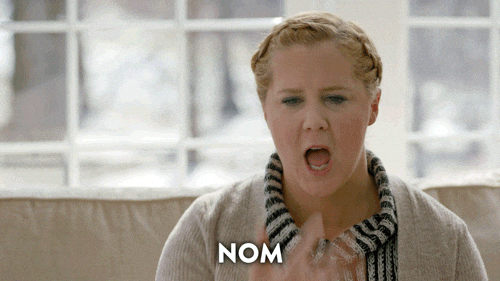 So, this is a really quick, yummy sounding, good looking post I am about to share with you  guys!
Ok, here goes…
I made Dutch Apple Fritters which, in the Dutch language is Appelflappen. Now, I don't know where my interest sparked to make these and learn more about their culture, but I'm not disappointed about it.
These easy desserts can be coupled with a variety of things such as:
Ice Cream
Whipped Cream
Glaze 
Powdered Sugar 
Syrup 
and so much more!
First, being that these were my initial testers to make photogenic fritters, I must warn you they aren't. I had a slight fail with these only because I might not have either had a thick enough batter or I cooked them too fast. Secondly, they tasted pretty good though as a balance for the appearance
Check out the recipe I used from The Kiwi Cook below:
APPELFLAPPEN (DUTCH APPLE FRITTERS)
Recipe type: Snack
Cuisine: Dutch
Serves: For 4-5 people
INGREDIENTS
For the apple fritters:
4 apples (I used 'granny smiths')
1 lemon, halved
2 tablespoons sugar
2 teaspoons ground cinnamon
(images used from Pexels)
For the batter:
1/2 cup of standard flour (I used spelt flour)
1/2 cup milk
2 eggs
2 teaspoons baking powder
1/4 teaspoon salt
To serve:
Icing sugar (confectioner's sugar), to sprinkle
INSTRUCTIONS
For the apple fritters:
Peel the whole apples. Grab a small knife and, working with one apple at a time, slice off each end to create straight edges. Now, working from one end, slice the apple horizontally in quarter inch rounds. Take each slice and cut out the core to create a 'hole'. Take a lemon half and rub it over each slice – this ensures it won't brown – and put the apple slices into a bowl. Repeat with the remaining apples.
Mix together the sugar and cinnamon, then sprinkle over the apples and toss together. Leave for about 15-20 minutes, during which time you can make the batter.
For the batter:
In a bowl, add the flour, milk, egg, baking powder and salt and whisk until smooth. The batter is meant to be quite runny (for a tempura style batter), however you can adjust the texture by adding more flour (to make it thicker) or more milk (to make it thinner).
To cook:
Heat up the oil in your deep fryer. Once at full heat, take some metal tongs, pick up an apple slice, dunk it into the batter ensuring it is fully covered, and drop carefully into the oil (continue to add as many apple slices as your deep fryer has room for without crowding).
When the fritter is golden brown, flip it over to cook the other side. When done, lift the fritter out of the oil shaking off the excess oil, then place on a large plate covered in absorbent kitchen paper (this step is important – if you don't drain the excess oil the fritters will be limp).
Repeat with remaining fritters.
Transfer the fritters to a serving plate, dust with icing sugar and serve immediately.
NOTES
Appelflappen can be served either warm or at room temperature. If you wish to serve them warm, you may want to cook them in batches and serve as you go. Or, keep them in a warmer drawer while you do the rest.
Im always down to try new things and this was one of them. A few of my notes to take away from how I cooked them to help you all avoid this happening are:
Drain the fritters well
Slightly thicken the batter
Cut the rings smaller to be easily fried
Use Peanut Oil if possible
Constantly  flip them (they cook fast)
Thats it! Make sure you come back this week because travel is next! I'll be doing posts on the Netherlands and all about